Our added value
0
Media power aimed at increasing value
At SevenVentures, we provide support for our portfolio companies within the 'Media for Equity' and 'Media for Revenue' investment models. Supplying you with the most effective advertising slots across various media services is the core value of our partnership approach. Advertising allows portfolio company products to be presented in a visually emotional way, which builds trust, improves brand awareness, and forms effective barriers to market entry, all building toward increased sales. We reach over 14m viewers daily across the seven free TV channels in our group, ProSieben, SAT.1, kabel eins, kabel eins Doku, sixx, ProSieben MAXX and SAT.1 Gold. In addition, through our group equity holdings in the digital and e-commerce sectors, we have access to a wide range of additional media platforms. Together with our many years of experience and a common understanding of your product, sector and competitors, we can create a highly customised media campaign and combine it with our specialised approach to monitor rejections and analyse results in order to provide you with the best possible support.
0
Capital for flexible growth
In our capacity as leading TV media investor we directly invest our own resources, therefore we are not bound by traditional venture capital investment regulations such as minimum investment periods or specific levels of investment. This allows financing to be addressed with the necessary degree of flexibility. As a general rule, we only make capital investments combined with media power in selected companies that are heading towards profitability. If there is a need for greater investment, we can call on our network of institutional investors and family offices, which can prepare larger investments. Furthermore, there is always the possibility that we will make a larger investment and acquire a strategic majority stake in the company. These investments are then passed on to our sister companies such as 7Commerce and 7Travel, which both hold the group's strategic portfolio investments.
0
Unique synergies of the ProSiebenSat.1 Group
Our media power and group synergies have decisive effects on the success stories of our clients. These synergies include digital expertise, cross-marketing campaigns with other e-commerce platforms or online/performance marketing, support with know-how in the creation and production of TV spots through our in-house agency or in cooperation with external partners, as well as algorithmic analysis and tracking of TV spots. A solid partnership on fields such as media planning and 360° TV campaigns enhance the success opportunities of product placement, sponsorship and other advertorials strategies.
0
Internationales Wachstum
XXXXXX
Internationales Wachstum
SevenVentures ist der Partner für Unternehmen die Deutschland als nächsten Wachstumsmarkt identifiziert haben, oder von Deutschland in andere Europäische Länder expandieren möchten. Wir unterstützen unsere Portfoliounternehmen bei allen operativen oder organisatorischen Belangen, stellen ihnen ein lokales Expertenteam aus den jeweiligen Ländern zur Seite und bieten ihnen durch die European Media Alliance Zugang zu mehr als 250 Mio. Haushalten in ganz Europa.
Media Alliance and strategic partner
Strategic rationale
Access media of
leading European broadcasters
Increase
deal flow among media partners
Offer
"PaN European Deals"
to US/International
imports
Referenzen
Media power, capital and the unique synergies of a digital media powerhouse are the foundations of our success stories.
SevenInsights Blog
Coming soon!
Here, we will briefly discuss whether everything in America is really better, why the digitalisation of the SME market is unstoppable and even give one or two tips for founders.
The Restless CMO
With our new blog "The Restless CMO" we want to share our acquired knowledge with you and help with any questions you have.
Managing a successful brand building turns out to be the crucial factor to differentiate companies from each other. This key factor decides if brands will be thriving household brands or not. Since 2009 we have been working together with young high-growth companies and supporting them with their brand building – across every channel.
Social Media
29. March 2017


"We don't beg for a spot in your shopping cart"

Balls of Steel. Three words, or rather one award, which has caused quite a stir over the past few days. Launched by smoothie brand true fruits, the Balls of Steel award honors entrepreneurs who display courage, decision-making strength and steadfastness in the face of market pressure. These qualities not only describe the award, but also reflect true fruits' core brand. We spoke with Nicolas Lecloux, co-founder and CMO of the company, who describes how this mindset also drives their marketing strategy.

SevenVentures
Marketing
27. March 2017


Why brand equity matters

Building brand equity in a world where companies are focused on growth, attracting customers and satisfying investors is not easy. Professor Ruedi Alexander Müller-Beyeler, academic, author and CEO of Tatin Communications Management GmbH in Zurich comments on building brand equity in today's business culture.

Prof. Ruedi Alexander Müller-Beyeler
SevenVentures Pitch Day
June, 16 - 17, 2016
at DLDsummer conference
Win Marketing Support, a free TV Commercial, 300k advertising spend plus a Chance to win 3 Million Euros additional TV Media.
News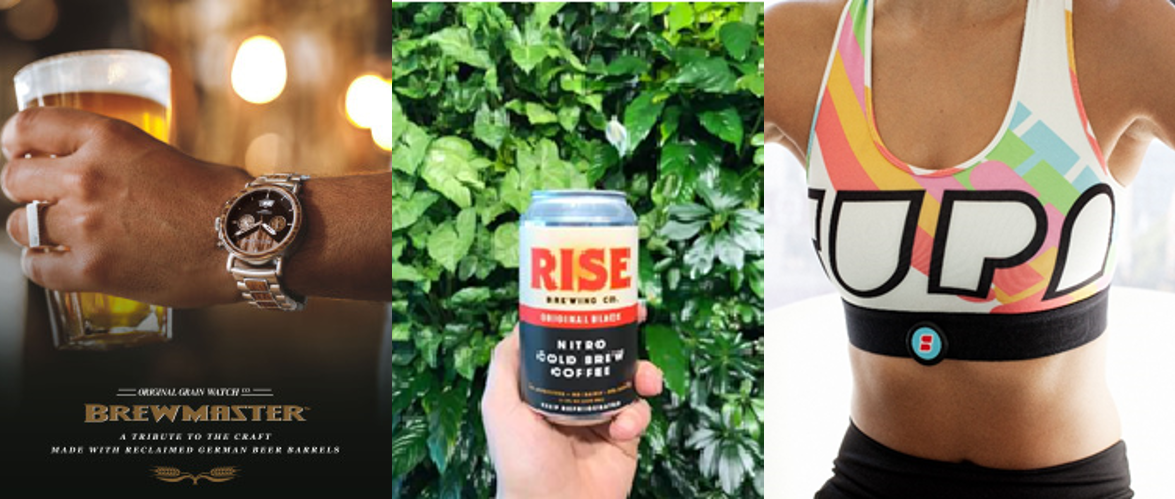 May 5, 2017
SEVENVENTURES: THREE U.S. COMPANIES TO COMPETE FOR GERMAN EXPANSION AT 7VPD
New York, NY—May 5th, 2017—SevenVentures, the investment arm of Germany's largest digital and media powerhouse ProSiebenSat.1 Group, today announced the finalists chosen to participate in its most rewarding competition for businesses, SevenVentures Pitch Day (7VPD). From cold brew coffee to AI sportswear to luxury timepieces, the finalists represent some of the most innovative consumer ideas across a range of industries.